Nolan Business Solutions is an international solution provider who has helped thousands of companies solve their business problems by implementing leading mid-market business systems and custom developed software applications for over 30 years.
Within the Nolan Business Solutions' US Division we focus on providing enhancements for Microsoft Dynamics GP and NetSuite. We also provide full cloud implementations for NetSuite specifically for Healthcare and Medical Management organizations.
Our well-known add-on solutions are designed to enhance the standard functionality of NetSuite and Microsoft Dynamics GP, especially for organizations who have significant cash management or high volume cash transaction challenges.
Our North America based company boasts accredited accounting, programming and technology experts who are NetSuite certified professionals, Microsoft Dynamics Certified and work in Dex and SQL. Whether the result is a standard NetSuite system or a GP add-on, we will work with our customers to ensure they get maximum payback from their solution.
We are the original creators of the NetSuite Oracle Fixed Asset module which we sold to NetSuite in June 2011. We can provide in-depth expert training or implementation services for this module for your business.​
We are headquartered in the UK and have local offices in the US, Canada and Australia. With over 2,500 customers worldwide, the product functionality focus includes:
• Advanced Bank Reconciliation for Microsoft Dynamics GP/NetSuite
• Electronic Payments for Microsoft Dynamics GP/NetSuite
• Statement Direct for NetSuite • eInteract for NetSuite
• Intercompany Posting for Microsoft Dynamics GP
• Intercompany Purchase to Sales Order processing for Microsoft Dynamics GP
• Intercompany AR Cash Receipts for Microsoft Dynamics GP
• eRequest and Invoice Approvals for Microsoft Dynamics GP
• Services Include: Support, Development, Consulting, Training and Implementation
Meet Our Team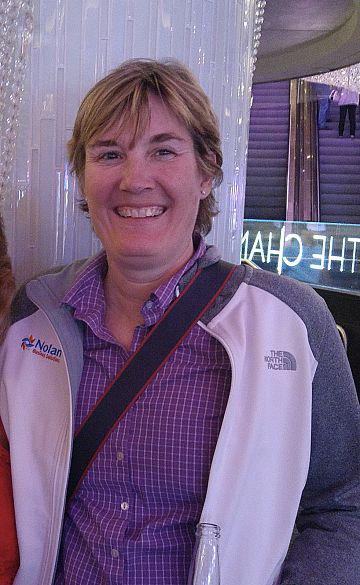 Patricia GilbertGeneral Manager - North America
Patty has been assisting Nolan prospects and customers with product demos, implementations and support since 2003. Currently Patty is focused on managing our sales and marketing team and growing our NetSuite and Microsoft Dynamics GP product lines. Patty is a Certified NetSuite Consultant and Administrator.
Prior to discovering her talent as a software consultant, Patty was an auditor for four years in Missouri and earned her CPA license. After moving to colorful Colorado, Patty was an accounting manager and controller for two software companies before starting her career at Nolan.
When she is not in front of her computer, she enjoys photography, hiking, cycling, spending time with her family and eating M&Ms.
Contact Patty at PGilbert@NolanBusinessSolutions.com.

Diana DunphyDirector, Netsuite Professional Services
Diana's responsibilities as Director, Netsuite Professional Services includes Netsuite presale demo configuration, managing a team of consultants providing implementation and support services for the Nolan Advanced Bank Reconciliation and Nolan Electronic Payment modules. Diana thrives with NetSuite ERP implementations assisting the client with NetSuite configuration, customization, integration, training and support; specializing in Health Care Management companies.
Throughout her career, she has been actively involved in the development of ERP systems and procedures. Her years in accounting management positions provides insight into many different types of business environments. She now brings that expertise to the aid of businesses in which the greatest leverage for today's highly competitive business is a better, smarter and more economic use of Cloud based applications.
In Diana's spare time she enjoys playing golf and pickleball, listening to music, and long camping trips – but family and good friends are her true passion.
Contact Diana at DDunphy@NolanBusinessSolutions.com.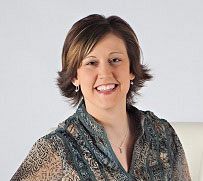 Carole D'ArcySenior Manager, Solutions Specialist
As a Chartered Accountant with specialization in Information Technology, Carole brings 20 years of experience and business acumen in financial management and information technology. As a Senior Consultant at Nolan Business Solutions, Carole's main responsibilities include pre-sales consulting, implementation and support services for Nolan's Dynamics GP and NetSuite Add-on products. Using a consultative and collaborative approach, Carole is able to work through business requirements and propose solutions that would improve an organization's financial and business processes. On top of all that, Carole is also leading our Microsoft Dynamics GP post sales team. In her spare time, Carole enjoys family time, hiking, golfing, skiing and reading a good book.
Contact Carole at CDarcy@NolanBusinessSolutions.com.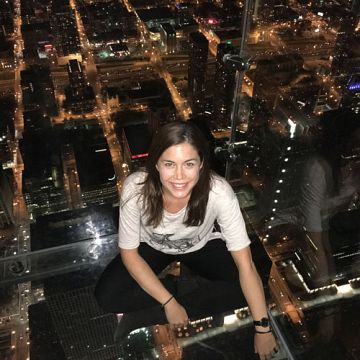 Arelis FontanezAccount Manager & Technical Consultant
Arelis is a Nolan Account Manager & Technical Consultant, who helps clients define business requirements and implement Nolan add-on solutions for Microsoft Dynamics GP and NetSuite. She started out working for a big four Accounting firm, later joining a Pharmaceutical company, and finally moving into business software solutions.
Arelis is a CPA with over 10 years of experience in Accounting, Taxes, and Business Systems. As a professional, she enjoys providing software demos, working on business consulting and analysis, and technology implementations. She also enjoys managing the day-to-day client service relationships. She attends to clients in North America, as well as clients in Latin America who need someone to address their software requirements in Spanish.
On her spare time, she likes to participate in running races ranging from 5Ks to the marathon distance. Her favorites are the 10Ks and Half-Marathons.
Contact Arelis at AFontanez@NolanBusinessSolutions.com.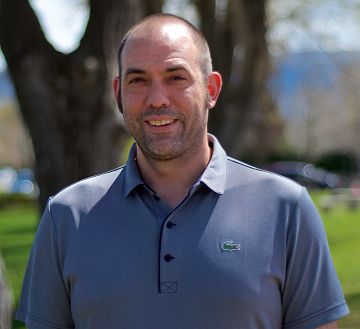 Derek BeaupreChannel Development Manager
Derek became the Channel Development Manager for Nolan in November of 2015 and has been working in partner channel sales for the past 15 years. He supports our partners and end users on Nolan's solutions, for both MS Dynamics GP and NetSuite, by helping to deliver product demos, knowledge and support.
Derek has always enjoyed working with people and solving problems with technology. With two young children most of his time outside of work is spent taxiing them from activity to activity and he frequently finds himself coaching whatever sport it is they decide they want to try, from Ringette to Soccer and everything in between.
As a good Canadian, Derek plays recreational hockey year round and curls in the winter. Camping with family and friends is a highlight of every summer. Community involvement is something very important to Derek and he serves as a Board member for a number of local not for profits and athletic associations in addition to volunteering whenever possible.
Contact Derek at DBeaupre@NolanBusinessSolutions.com.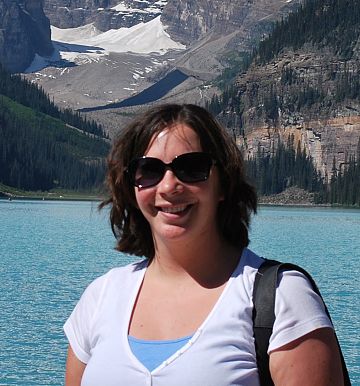 Jennifer PerezInformation Technology Consultant
Jennifer Perez is a software developer and technical support expert for Nolan Business Solutions. She has a BS in History and a JD as she was planning to become a hotshot prosecutor. Nolan Business Solution was smart enough to see her talent and took Jen on to become a highly capable software developer and support member.
Jen is very talented with the Nolan product line and focuses on Microsoft Dynamics GP. She currently supports our accounting applications which include Intercompany, Intercompany POP and SOP and Advanced Bank Reconciliation. Jen is very skilled in Microsoft SQL, Dex, C# - Programming
When Jen is not at work Jen loves hiking and spending quality time with her amazing dog Calli.
Contact Jennifer at JPerez@NolanBusinessSolutions.com.

Karyn JensenAccountant and Office Administrator
Karyn Jensen is an Accountant and Office Administrator for Nolan Business Solutions. She has her BS in Management and Accounting. She started out as a Weather Specialist in the Air Force but decided on pursuing something with more certainty and went back and finished her degree. She handles Renewals and Registration Keys along with other Office functions. Her Organization skills allow her to handle many responsibilities throughout the day. In her spare time, she loves gardening, travel and spending time out in nature.
Contact Karyn at KJensen@NolanBusinessSolutions.com.

Dylan DeckerMarketing Associate & Database Admin
Dylan currently is a Marketing Associate and Database Admin within the Nolan team. He received a BBA in Marketing from the Okanagan School of Business. Passionate for self improvement, Dylan endeavors to further his NetSuite software education and become a NetSuite consultant in the future.
In Dylan's spare time he can be found downhill mountain biking, skiing, and exploring the world one country at a time.
Contact Dylan at DDecker@NolanBusinessSolutions.com.
Mandy VoithNetSuite Consultant
Mandy joins the Nolan team as a NetSuite consultant focused on NetSuite ERP implementations. She also provides support services for the Nolan Advanced Bank Reconciliation product. She began her career as an auditor, moving on to various management positions in both the manufacturing and health care industries, and most recently served as the controller for a health care management company.
During her 13 years in accounting, Mandy discovered a proclivity for system structures and business processes. She brings a background of day-to-day accounting experience, process improvement and project management, offering clients a full-service software implementation experience.
Mandy enjoys time with her husband, children, extended family and friends, and spends time traveling and reading when she can. She wishes binge-watching TV shows had been a 'thing' before her kiddos were born!
Contact Mandy at MVoith@NolanBusinessSolutions.com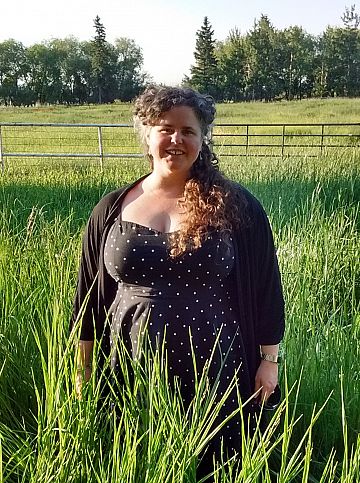 Deena MillsGP Support Consultant
Deena Mills provides support and does implementations for the GP suite of products. She has been developing and supporting products in GP for the past eight years, and has worked in the financial industry for almost two decades. Nolan was fortunate enough to spot her during a career transition, and entice her onto the team.
Deena is fluent in both the computer and the human side of the Nolan community, working well with people's systems and with clients themselves and helping people get the most out of their Nolan products. Her technical skills include an intimate (but professional) acquaintance with GP and SQL, a comfort with numbers, and a dedication to finding out how to use all of that to solve the problems that people need to solve.
Away from work, Deena enjoys Scottish Country Dancing (her husband looks great in a kilt!), canoeing (her dog looks adorable in his lifejacket), and camping (because the kids love being packed into a single tent for days on end with no electronic diversions).
Contact Deena at DMills@nolanbusinesssolutions.com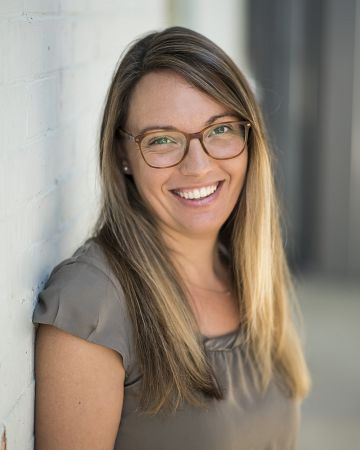 Jeanette RodezMarketing Coordinator
Jeanette currently is a Marketing Coordinator within the Nolan team. She has a talent for technology and an eye for design. Jeanette received her MBA with a Marketing specialization from the University of Colorado Denver. Prior to obtaining her Master's degree Jeanette held various positions from being a High School student teacher for German and French to being a travel agent in her home country of Germany. This varied work experience of 10 plus years gives her the business acumen to be a great team player as well as a savvy marketer.
Outside of work Jeanette enjoys spending time with her husband and two young children. As a family they enjoy traveling, hiking, camping, and skiing. When not with her family she can be found running the many trails Colorado has to offer, spending time with friends, as well as enjoying a cup of coffee on the patio of her favorite coffee shops.
Contact Jeanette at JRodez@nolanbusinesssolutions.com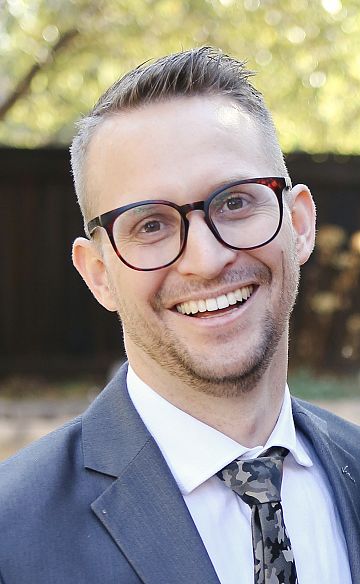 Adam PorterSoftware Consultant, NetSuite Professional Services
Adam is a NetSuite consultant specializing in configuring, implementing, and supporting Nolan's NetSuite based software solutions. As a certified NetSuite Administrator, Financial User and CPA he understands not only standard business practices and opportunities for improvement but how to integrate these solutions within a NetSuite instance.
He brings his experience from consulting in public accounting as well as industry to provide real business solutions and insight. Having worked for and consulted with many international, multi-subsidiary companies he has experienced the challenges of domestic and international compliance and rapid growth. He enjoys bringing process improvements and optimizing processes.
Outside of work he enjoys spending time with wife, children and friends, whether that be at the lake, mountain or just good conversation over good food.